Webull Paper Trading Options [Complete Guide!]
Webull is one of the leading stock trading and investment platforms in the world. With its unique features, it is giving a solid competition to Robinhood. You must be curious how it got such popularity in such a short span against the big fishes? The biggest reason for its popularity is that they offer paper trading account to beginners or new users that permit them to simulate the experience of making an investment with fake money.
webull paper trading tutorial
Indeed, trading is a beneficial means of generating a handsome income, but only for some people. Practice is the most crucial element of this company that makes a man expert and insight of where one should invest.
However, paper trading on webull is similar to other companies offering trial or live account, offering you the platform to gain experience before investing your saving and sell stocks. This live account is beneficial for learning tips and techniques without taking the risk. If you are willing to try the webull paper trading option, keep it! This article will provide you with everything you need to know.
What is Paper Trading?
Paper trading options are an excellent way of building confidence in your strategies. Paper trade options is an old concept that refers to the old days before digital computer trading took momentum in the market value. Modern-day paper trading account, instead of tracking the trades with a pen and a pad, facilitates you to use webull's digital trading platform just like you would if you were investing real money.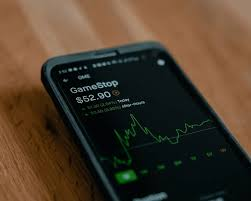 Webull paper trading is the function that permits investors to begin trading without investing real money. These accounts have become so popular, particularly among those who are just stepping into the industry.
The webull application is available on mobile as well as desktop, allowing you to initiate practice trading instructions from anywhere.
Why is Paper Trading Used?
If you are new in the paper trade options and curious about why simulated trades are used, here we have mentioned a short description to eradicate any confusion or second thoughts you have
this simulated trade is majorly used by the newcomers. Whether they are new to the trading field or getting introduced to webull, some traders need the time to get used to the platform and available tools. Moreover, the practice that the paper trading accounts provide gives traders a chance in order to build the necessary skills for successful trading.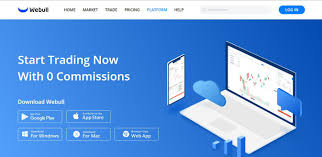 Besides that, it is a very beneficial tool for forward testing and strategy development. Professionals or beginners with all skills and experience levels require testing out the ideas and tools from time to time. Practicing this gives them a chance to see if an investment strategy has a good chance of success before putting the actual money at risk.
How to Paper Trade on Webull?
Trading in demo account involves trading utilizing the virtual money. Moreover, it eradicated even trivial risks. It makes a lot of sense if you are unfamiliar with trading, and it does not matter whether you are options trading forex or stocks.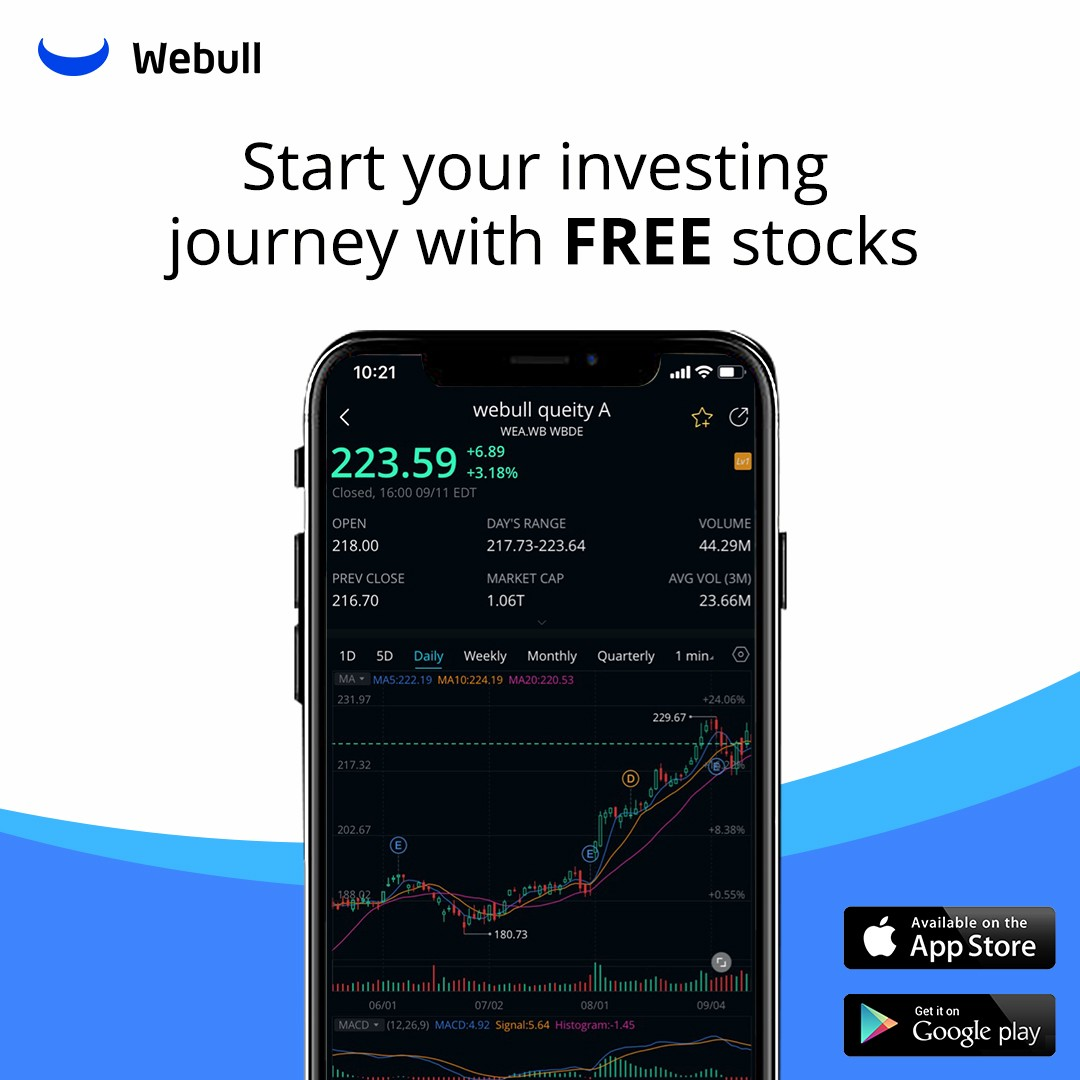 Demo accounts can be created with the association of many online brokers, which includes commission-free brokers such as trade on webull. Let's learn how to do paper trading on webull.
Open a Webull Account for Paper Trading
Opening a webull account is the first step to begin paper trade options. It can be done either through the desktop or through your mobile phone. You do not need to invest money or fund the real account since you will initially be trading with virtual funds.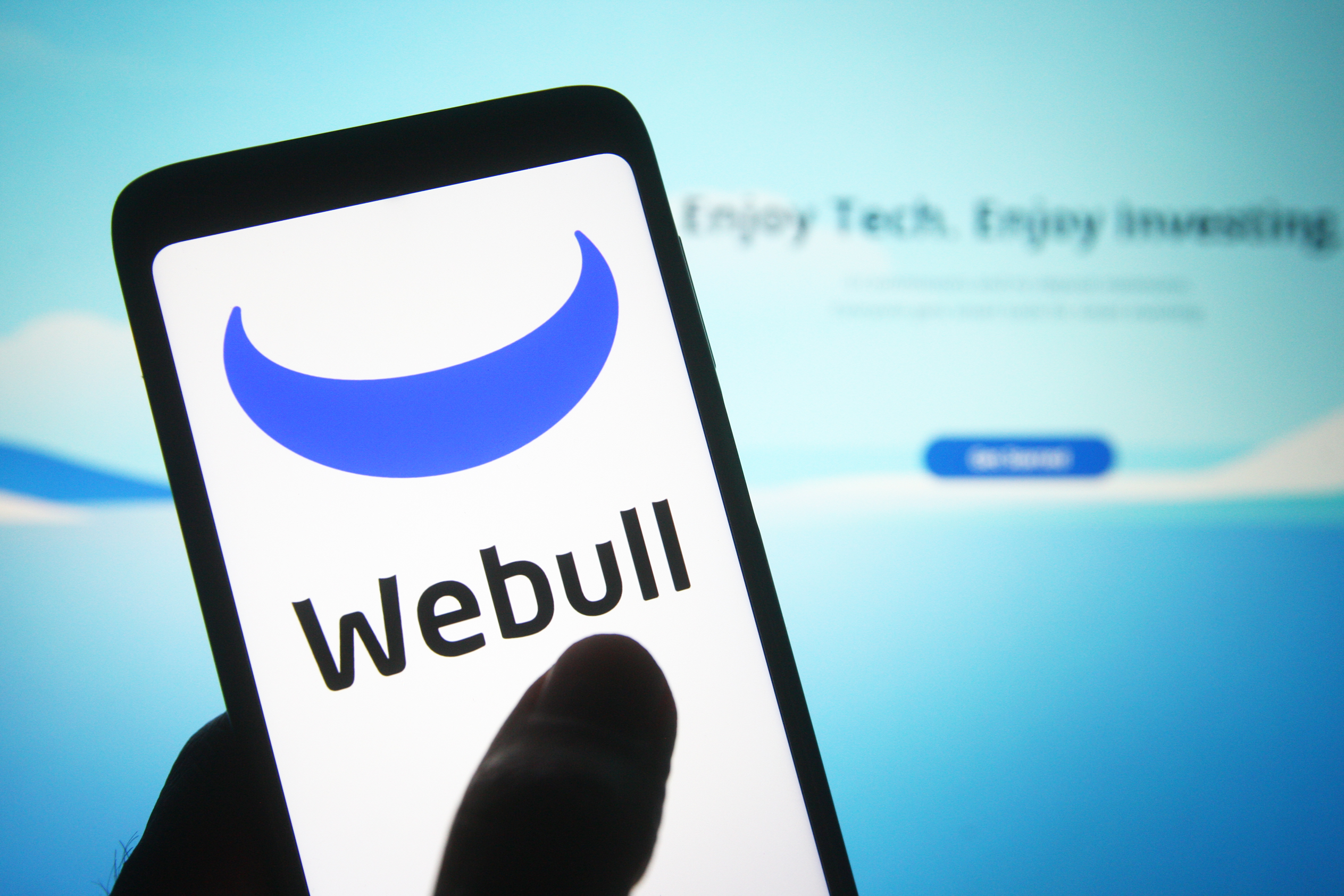 In order to open the account, you just have to enter the email address to get the verification code and set a password which will be between 8 to 20 figures. Once you have entered the verification code correctly, you will find yourself on the page describing webull's additional insurance policy for the clients and its SIPC coverage.
After registering the real account, download the webull app both on desktop and mobile. However, it will consume around 320 MBs of storage space on the computer's desktop.
Log into webull app
After creating the account, just log into the trading app with your email address and password. You can also get into the account utilizing your phone number if you have signed up using a mobile phone. Furthermore, you may also qualify to get a 3-month subscription for free to webulls level market data.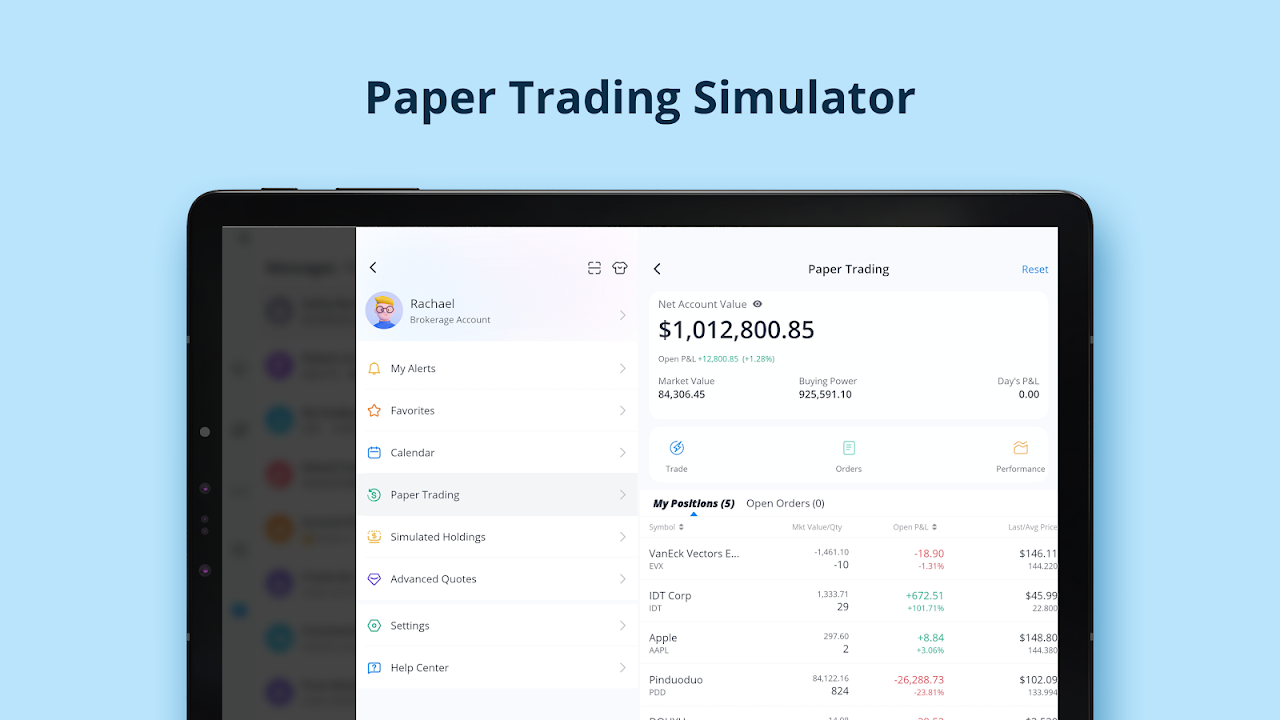 After accessing the webull platform, you need to press the unlock trading button on the right side. The American resident traders will have to provide identification to open a trading account. If they do not submit this identification information, they will not be able to unlock the paper trading features essential for the trading app.
Select paper trading
After logging into the account, you can select the layout for paper trading account on webull as well as paper trading. You just need to press the small button or icon of the circle featuring a dollar sign visible on the menu on the left side of a desktop application. However, if mobile is your go-to device, you can press the same icon on the menu page of the application.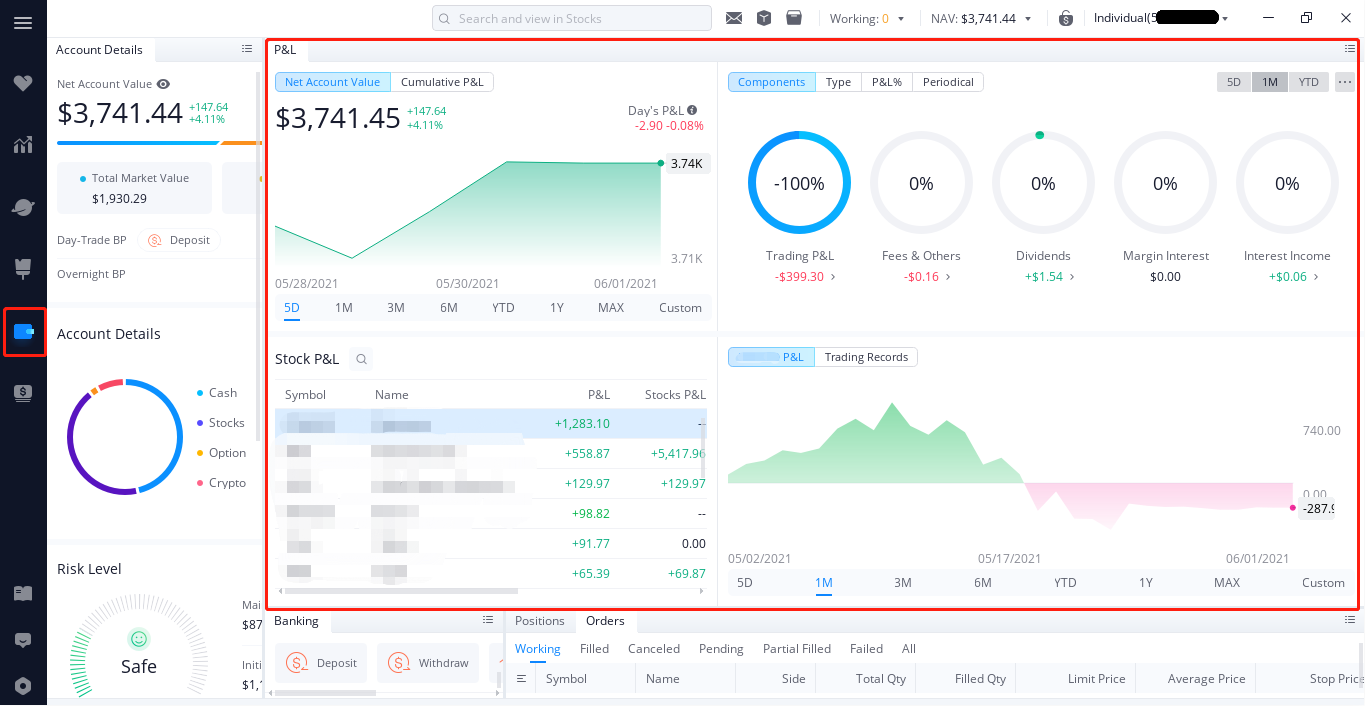 Start trading
Congratulations! You have completely set up your real trading account for paper trading. Now you can begin trading stocks on the webull trading account or platform utilizing the virtual money. It is a fantastic web platform that provides a gorgeous amount of $100000 to initiate trading. Therefore, you can start trading virtually in any exchange-traded U.S. for free stocks.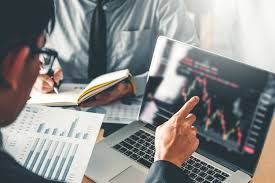 Choosing the stocks for trading depends on your research. However, if you are related with a trading background or have familiarity with how a particular listed company does business, you might find stocks trade fascinating, beneficial or reliable.
If you are a newbie to trading stocks or paper trading on webull, you will have to go through tutorials on how the stock market works. Surprisingly, webull offers a learning center and course that you can access on a trading platform via a book icon on the left side of the forum.
Benefits of Webull Paper Trading
Apart from offering experience and expected results, webull has many additional features that are useful not only for beginners but also for experts. Let's go through some major benefits of the webull paper trading option.
No Commission for opening
Webull does not demand any sort of funding for making an paper account. You do not get anything as well because initially, you start trading through fake money, giving you the trading experience.

Moreover, this paper account offers three months free subscription to determine whether it is your thing or not. We are sure that you would like it and if not you will end up with ample trading experience.
All instruments free available
Like other demo account, it offers an exceptionally long subscription of 3 months, but it has not put any restrictions on tools, unlike other accounts. This platform honestly offers liberty to explore and utilize all sorts of tools and learn to paper trade practically. When there is no chance of loss, users explore carelessly to come up with new strategies.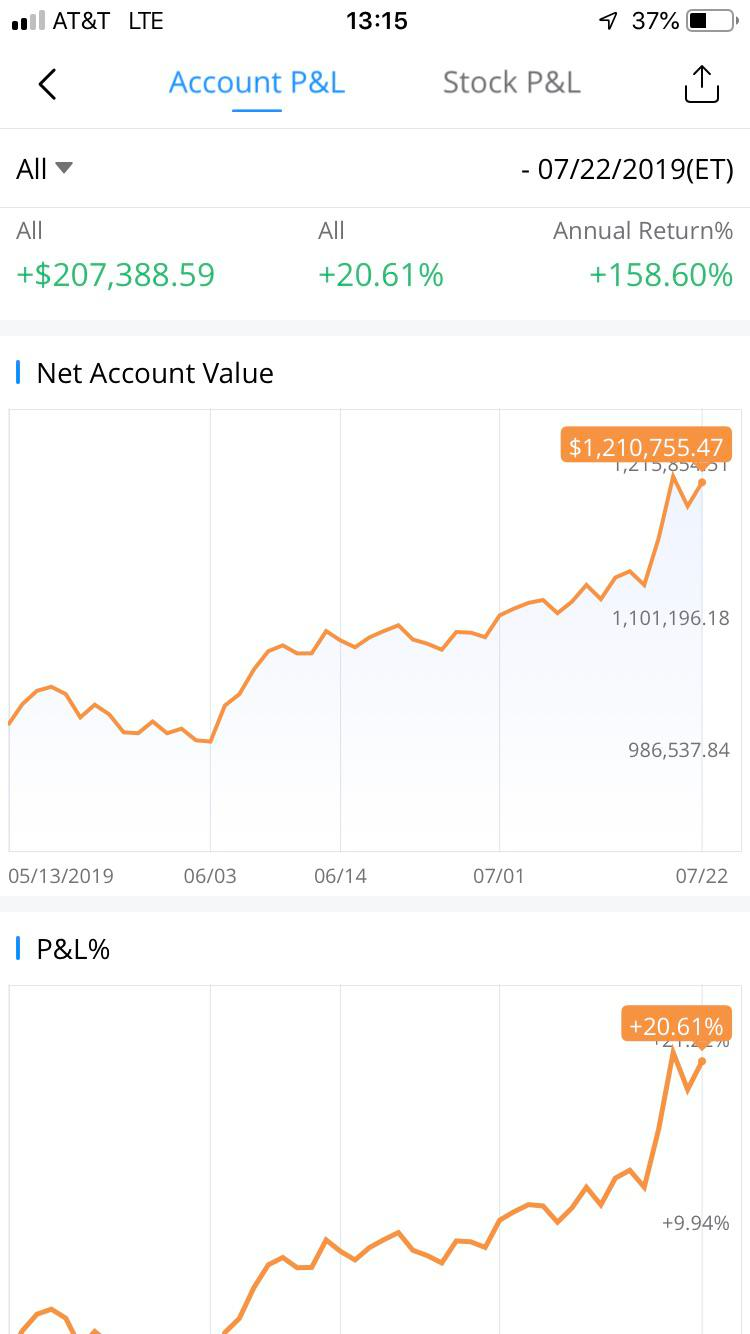 Open to all traders
This platform is not specified for certain people. Regardless of your status, skills and experience, it offers every feature to every subscriber.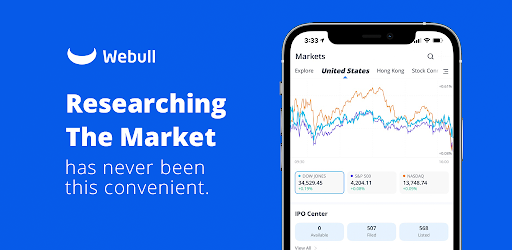 owever, if you are a beginner, you will benefit more as you will get the chance to learn about new account and newer things while experts will have some information regarding many features. However, both will have the opportunity to get registered seamlessly.
No limitation on strategies
In the stock market data, brokers put the limit on making and implementing strategies according to other levels. Subsequently, the webull paper trading platform has made limitless accounts. Without considering the trading level you are on, it provides liberty to practice any strategy users find appropriate and interesting. By exploring different strategies, trader will get the chance to learn a lot.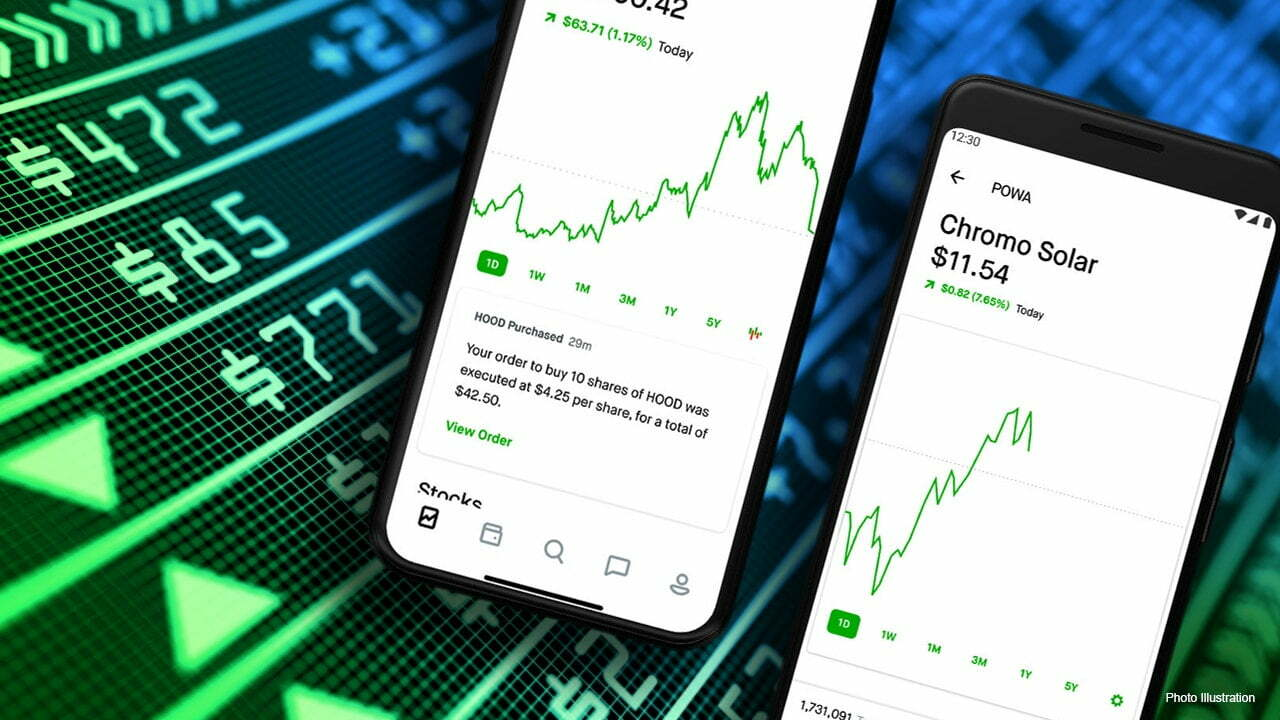 No risks involved in trade
As mentioned above, a beginner can practice trading with a fake account. New traders are prone to fraud or losing money due to nil expertise. With the paper trading account, losing money relates to the virtual account with no connection to the real money. It implies that only figures in the account will be affected due to loss, and your bank will remain undamaged.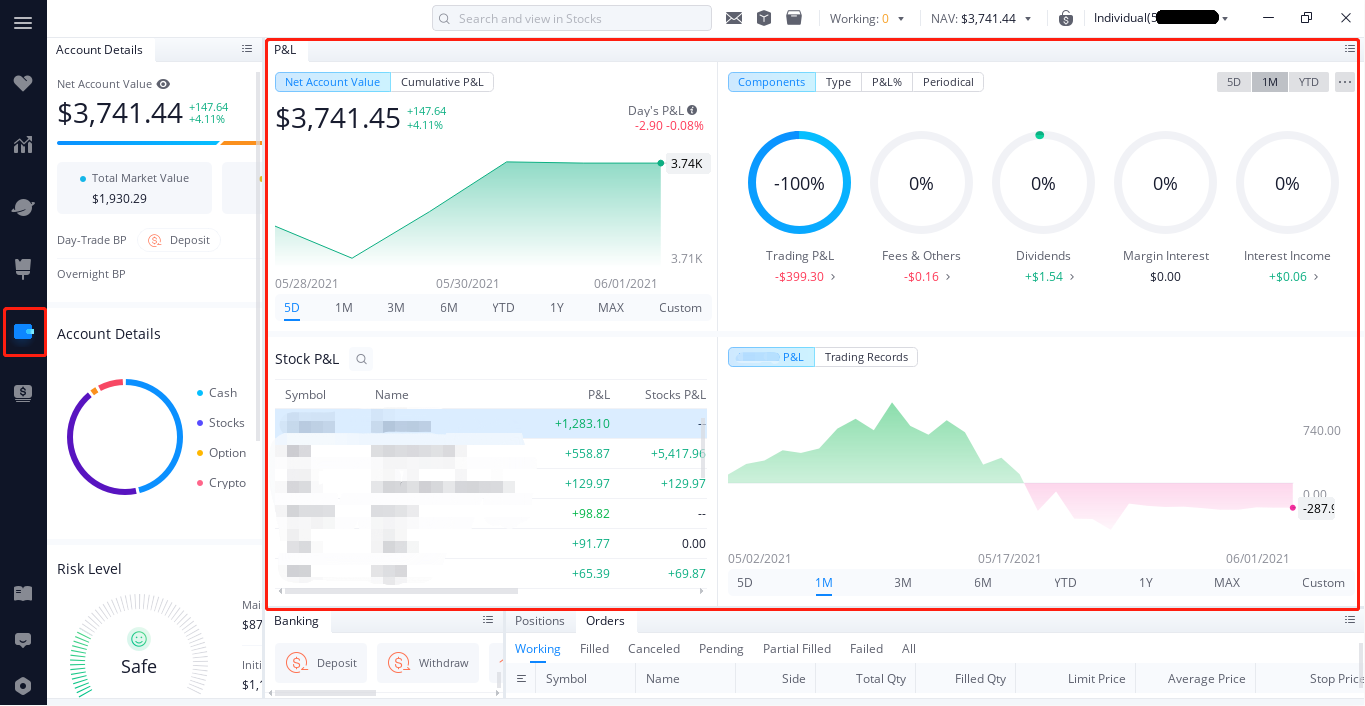 Disadvantage of Webull Paper Trading
One of the most significant disadvantages of webull paper trading is that it does not offer options trading. Options trading are that the contract holds great importance in the field of trading. Despite its benefits and uses, webull has still ignored the options and didn't bother to add them to trade options.
Can you Paper Trader Options on Webull?
Webull is a well-known and beneficial trading platforms offering the beginner to practice trading for free. However, still, people ask whether they can paper trade options on webull. If trading options fascinates you, you might not be delighted with the answer.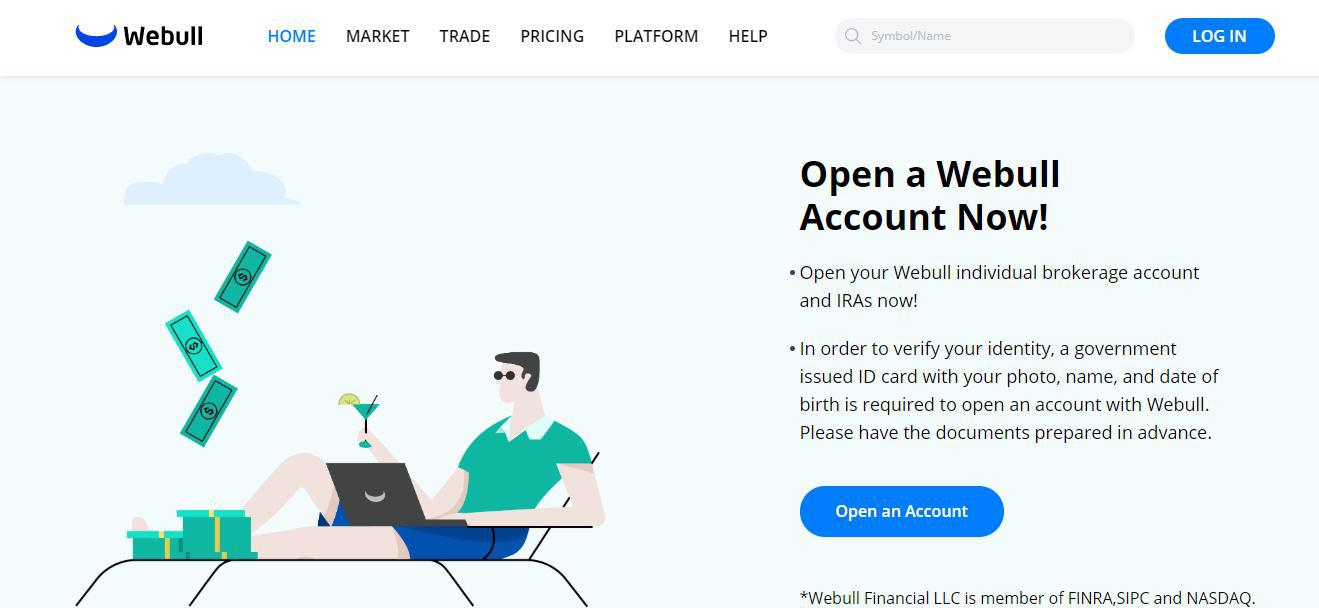 Unfortunately, webull does not support paper-trading options. Options trading is a unique method of contract-based trading. Moreover, this type of trading is generally regarded as a more advanced trading strategy.
However, webull trading does not facilitate the user with these advanced stock options, but its excellent benefits will bridge this trading gap.
Can we Paper Trade Bitcoin or Cryptocurrency on Webull?
What if webull does not support options trading? It still has something big for you. Fortunately, webull has recently opened its own cryptocurrency trading platforms. This is a distinct feature that makes webull such a popular trading platforms with authentic data.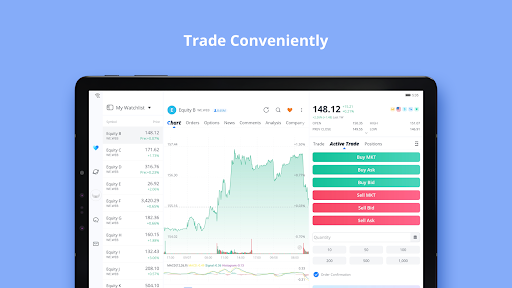 It is pretty similar to the coinbase as well as Robin Hood's crypto trading system in overall interface and working. However, the interactive chart features make them one step ahead of them. These colorful and interactive charts help analyze a token's performance.
Unfortunately, cryptocurrency has made its spot in every field; it has failed to manipulate webull. Therefore, you cannot paper account trade for cryptocurrency. The major reason for this is that it is somewhat volatile, and crypto trading is particularly privileged that it is only offered to qualified traders on the webull.
Webull Commissions and Fees
Webull does not charge a commission on stock trading. However, you will have to pay some minimal fees associated with trading. This fee basically includes security and exchange commission, abbreviated as SEC transaction fee, and regulatory costs from the financial industry regulatory authority that applies to stock. It also includes exchange-traded funds as well as option trades.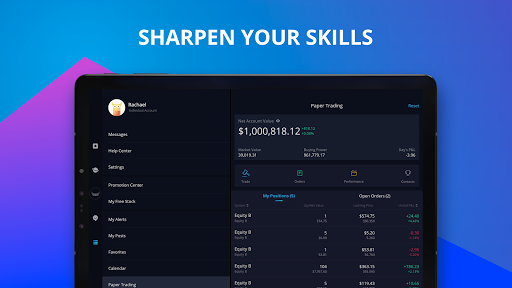 If you sell stock short, you will add to obtain a loan of the trade stocks you are willing to sell and pay interest on the shorted stock value. Moreover, this total amount depends on the shorted stock availability. Furthermore, the prevailing broker loan rate and interest charged or margin trading also significantly determine the shorted stock value.
Is Webull Account Worth It?
It is an affordable or somewhat cheaper option to practice trading. Webull offers commission-free trading for the stocks listed on the NYSE and Nasdaq. Moreover, it won't be wrong to say that it is the ideal choice for beginners as well as seasoned traders alike who are striving to begin paper trading. Furthermore, the broker's mobile application and desktop offer educational resources and are intuitive that can easily be learned by the newbie trader.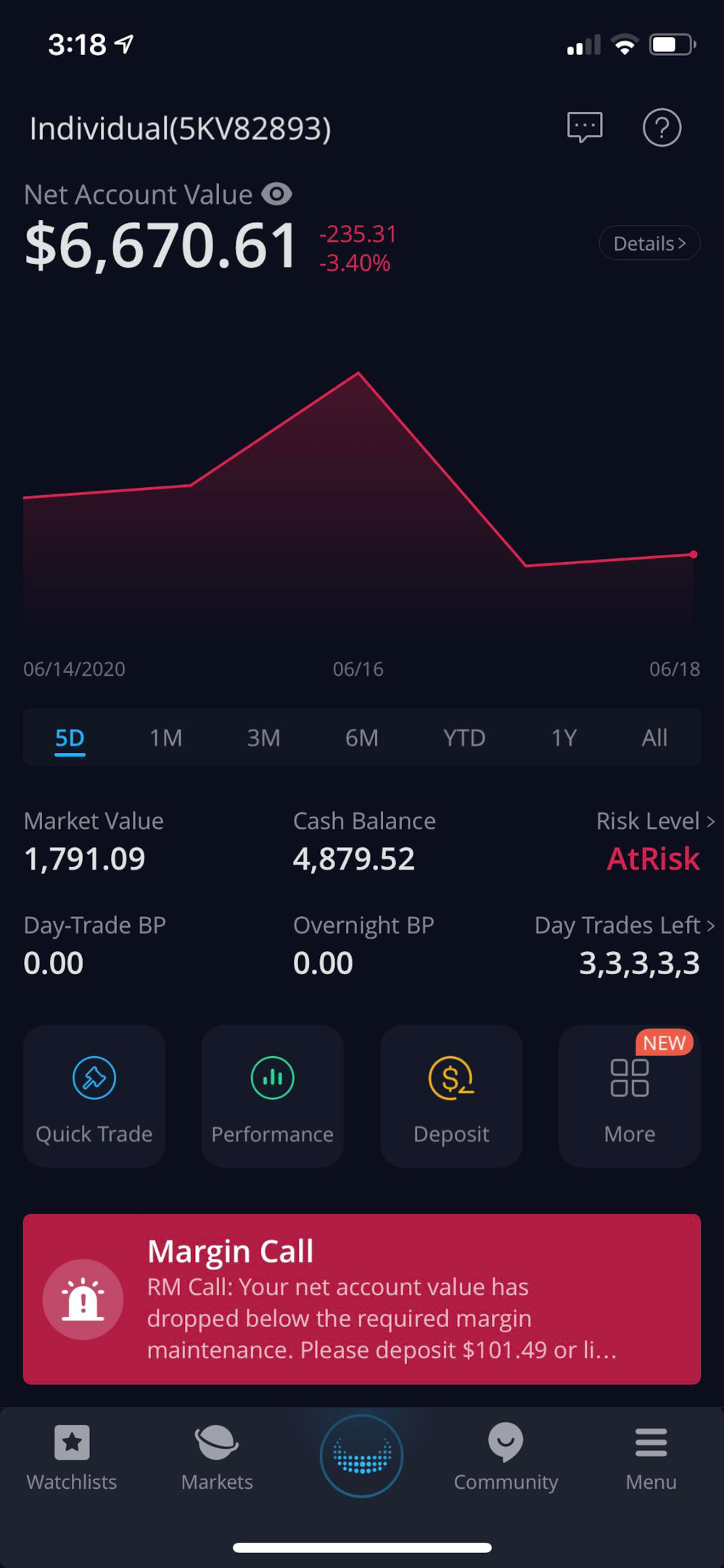 Moreover, if you are looking for a Robo-advisor to help you pick your stocks, webull would be the right choice for you. Webull basically supports 24 hours 7 trading of Bitcoin cash, bitcoin, litecoin, and Ethereum.
Conversely, if you are planning to trade options on OTC or penny stocks that are not listed on exchanges like New York Stock Exchange or Nasdaq. You will have to look for any other broker because webull believes in authenticity, so it does not allow trading in those stocks types.
Final Verdict
Webull paper trading is an outstanding function for the people just stepping into the trading industry with zero experience. This platform offers them the opportunity to practice different strategies and provide the education they need to gain some expertise.
Moreover, the process of using a paper trading account at webull is straightforward. To make your trading journey easy and beneficial, we have provided a complete guide to keep you going without options trade. Webull saves the investor from stock market loss and offer significant profit. if you are still confused about trade and profit, google will be your great help.
Trade with us!
If you're looking for a more sophisticated and educational options trading experience, look no further than "Market Moves Premium Options Trading Group." Our exclusive 7-day membership offers swing trading set-ups, fast text signals, and +100 hours of educational content. Plus, you'll have access to live trading sessions twice per day. So if you're ready to take your options trading to the next level, join us today!
Financial Disclaimer: Market Moves LLC is a company that provides education in financial and stock market literacy. WE ARE NOT FINANCIAL ADVISORS. In fact, it is illegal for us to provide any financial advice to you. Under U.S. law, the only persons who can give you financial advice are those who are licensed financial advisors through the SEC. Results shown from Market Moves LLC or customers who use our product and/or service are individual experiences, reflecting real-life experiences. These are individual results, and results do vary. Market Moves LLC does not claim that they are typical results that consumers will generally achieve. Past performance does not guarantee future results. You should not rely on any past performance as a guarantee of future investment performance.